Mini Fleecy Rattle Mice (Pack of 5)
BCW357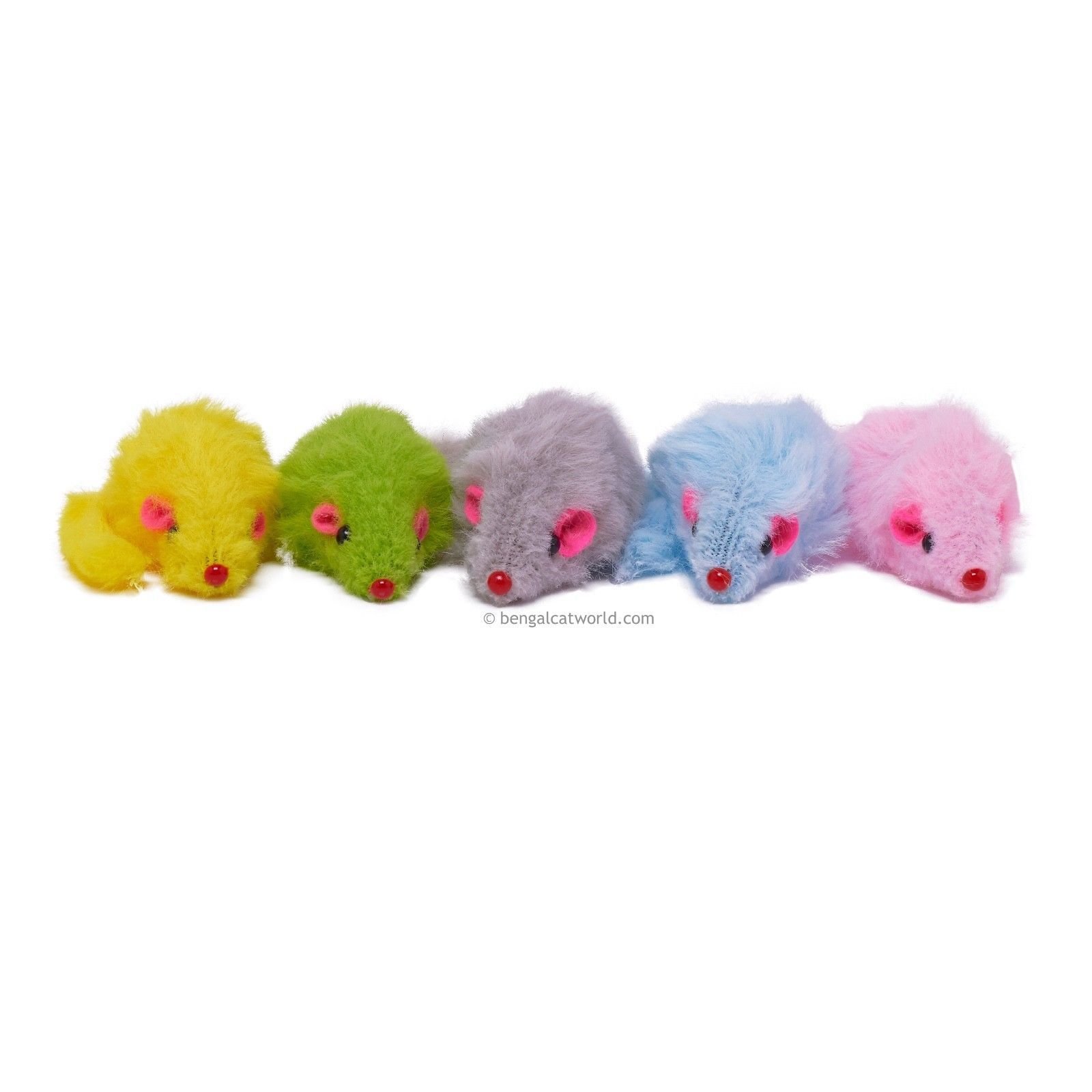 You can find these and a huge range of other kitty toys in our main store here 🙂
These colourful mini mice are made with a lovely fleece material so no fur is used in their manufacture.
They'll keep your cats and kittens entertained for hours, as you get 5 per pack, so even if one find itself under the fridge or sofa, there's plenty more to play with 🙂
Just the right size for paws to bat around and the colourful body is just purrfect for little kitty claws to dig into!
They even have a nice rattle noise when played with, giving your cat even more excitement!
You can choose a pack of 5 of all the same colour, with different colours to choose from, or have a mixed pack of 5 different colours (which will be sent at random).
Please note that the orange mice don't have a rattle.
Colour
Pastel Blue (0) Pastel Pink (0) Yellow (0) Green (0) Grey (0) White (0) Black (0) Orange (0) Royal Blue (0) RANDOM MIX (0)