Ladies Cat Socks - Various Designs/Colours
BCW337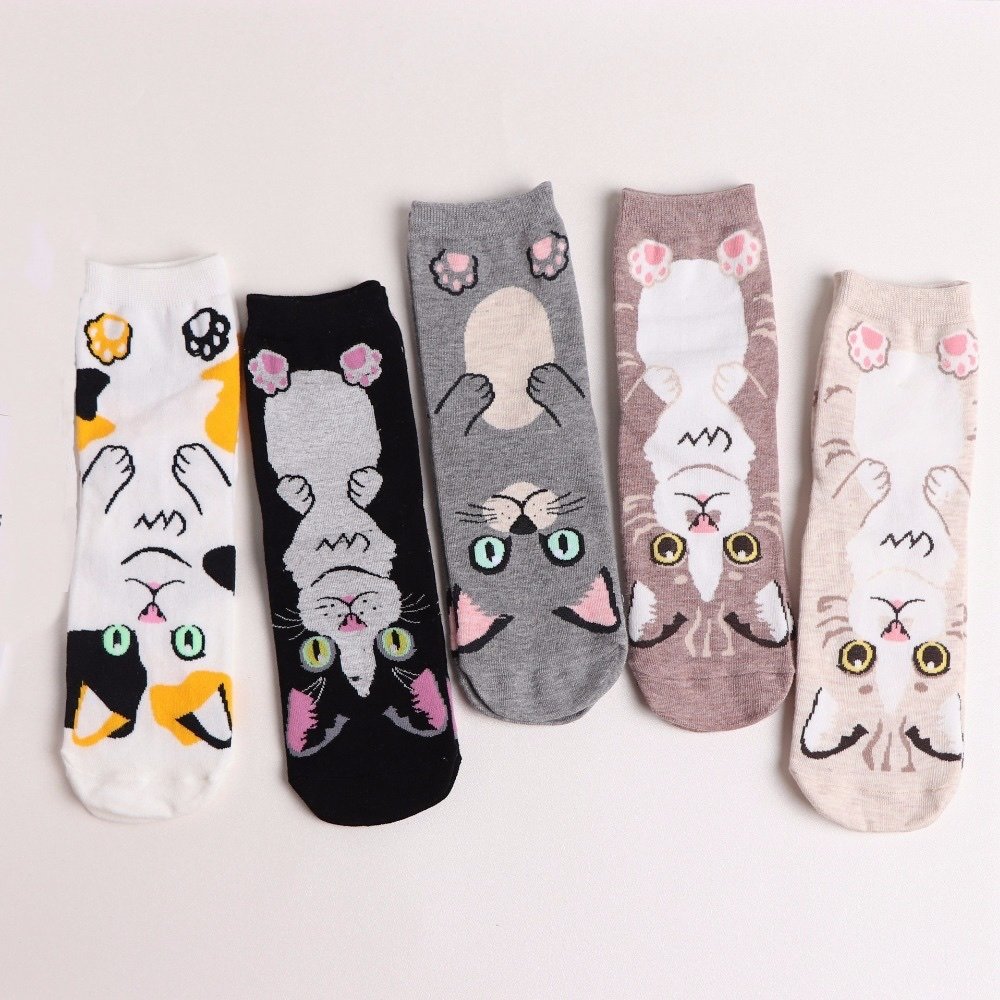 For our full range of kitty socks, please visit our new and improved store here 🙂
These socks are just wonderful for any cat lover! They are one of our top selling items in the entire store 🙂
You can choose from lots of kitty-themed designs and colours.
Made from brushed cotton and machine washable, they would make a fun addition to your wardrobe, and a great gift too.
One size, Standard Ladies 4 - 7 (UK); 6 - 9 (US); 36/37 - 39/40 (EUR). Will fit most adult ladies' feet.
Design / Colour
With Ears - Grey (0) With Ears - Pink (0) With Ears - White (0) Catty Toes - Pink (0) Catty Toes - Blue (0) Catty Toes - Purple (0) Cat Faces - Colourful (0) Cat Faces - Black & White (0) Sweet Kitty Pattern - White (0) Sweet Kitty Pattern - Beige (0) Sweet Kitty Pattern - Brown (0) Sweet Kitty Pattern - Black (0) Sweet Kitty Pattern - Grey (0)